June 30

***
'#Masculiene oriëntatie #krijgsmacht complex probleem' https://magazines.defensie.nl/defensiekrant/2023/24/02_onderzoek-masculiniteit_24
Ja en al vele decennia. Het leger maakt een man van je, door Marcel Bullinga, 1984! https://www.bol.com/nl/nl/p/leger-maakt-een-man-van-je/1001004005127022/ Kan je 't niet oplossen of heb je er belang bij? Maneuvers door Cynthia Enloe stelt het 2de.
***
The U.S. State Department has approved the sale of F-35 fighter jets, munitions and related equipment to the Czech Republic in a deal valued at up to $5.62 billion, the Pentagon said on Thursday. https://www.reuters.com/world/us/us-state-department-oks-possible-sale-f-35-aircraft-czech-republic-2023-06-29
***
Turkish Vice President Cevdet Yilmaz met on 22/6/2023 with UAE President Sheikh Mohammad Bin Zayed Al Nahyan during an official visit to Abu Dhabi they discussed UAE's interest in additional Bayraktar TB2 drones. https://www.tacticalreport.com/daily/61993
***
Amid intensifying tech war, SiFive a US chip design firm, sees opportunity in China. It does not solve China's problem of how to manufacture advanced semiconductors given Western export restrictions on chip-making tools. https://www.scmp.com/tech/big-tech/article/3225944/amid-intensifying-tech-war-one-us-chip-design-firm-sees-opportunity-china

***
A senior official in Kazakhstan has said that a certain volume of dual-use goods is being delivered to neighboring Russia, despite efforts to prevent that from happening. The minister of Trade said that more than 100 companies are under close scrutiny.
"When the sanctions [against Russia were first imposed, representatives of Western countries responsible for enforcement] handed us a list of 7,000 types of goods that were the object of sanctions," he told RFE/RL. "Currently, there are …. 104 types of goods."
"Currently, there are …. 104 types of goods. https://eurasianet.org/kazakhstan-says-some-dual-use-goods-getting-to-russia
June 29
***
Even retirees now called upon to expand arms production. Raytheon wants them to help restart Stinger missile production used against Russian planes in Ukraine. https://www.defenseone.com/business/2023/06/raytheon-calls-retirees-help-restart-stinger-missile-production/388067/
***
Pentagon uses Ukraine funds to find new sources of weapon grade alluminium, cobalt and chemicals for manufacturing propellants and explosives away from Russian & Chinese sources. Investment in Canada is sought, aswell as coop with the Australia & the UK. https://www.defensenews.com/pentagon/2023/06/27/pentagon-uses-ukraine-funds-to-split-supply-chains-from-russia-china/
***
Rights? Peace? Development? No. #Saudi Arabia & #France step up strategic collaboration. It will reduce Saudi reliance on US arms, the Economist intell unit notes. Look away from the nasty aspects, enjoy exports, foreign relations & military ties. Cynical. https://country.eiu.com/Saudi%20Arabia
***
#German arms exports again at high level of €4.62 in the 1st half of 2023 (12% more as same period last year); #Ukraine (€1.18 bn) and #Hungary (€1.03bn) are most important recipient countries. The information is in reaction to questions by Die #Linke. https://www.mdr.de/nachrichten/deutschland/politik/waffenexporte-deutschland-ruestungsindustrie-ampel-100.html

German Pax Christi criticized German arms exports. https://www.domradio.de/artikel/friedensbewegung-pax-christi-kritisiert-ruestungsexporte The critisism is two fold: arms exports to countries outside EU/NATO are opposed; and the arms trade is seen as part of the Western enormous rearmament programme.
***
#Dutch Arms export policy & Region of Tension criterium? The #Pakistan Navy has been increasing its strength in the Indian Ocean Region #IOR recently through a combination of upgrades and new acquisitions like the PNS #Yarmouk, a #Damen-Built frigate. http://pu.edu.pk/images/journal/csas/PDF/2_38_1_23.pdf

The ship is 4 times as expensive as a modern Leopard tank. Two nuclear armed states are opposing each other, a conflict which regulary translates in armed confrontations, but nobody seems to care; not even the left opposition. It is to technical for them. Tja.
***
#Nederland koopt #raketartilleriesystemen van #Israël. Maar raakt Nederland dan niet betrokken bij de Israëlische militaire praktijken, de bezetting van de Palestijnse gebieden en de schending van mensenrechten, vraagt Simone Korkus zich af in #DeGroene. https://www.groene.nl/artikel/uitgetest-op-de-palestijnen
Doet het er toe? De Israëlische minister van Defensie, legt het gedrag van westerse landen pijnlijk bloot. "Terwijl ze ons veroordelen ... sturen ze hun officieren naar ons toe om te leren hoe wij tot zo'n lage ratio [mbt doden aan eigen zijde] zijn gekomen. Dat heet hypocrisie."


***
Waalse wapenexport naar Indonesië verzesvoudigd: 'onverantwoordelijke praktijken', zegt Amnesty gezien de inzet op #Papoea. https://www.standaard.be/cnt/dmf20230628_94661749
Walon arms exports to #Indonesia increased six fold and this is irresponsible, Amnesty stated, because of operations in West #Papua.
***
#Japan is including provisions in its security policy blueprint that would allow the export of next-generation #fighters (Japan cooperates on the UK led #Tempest) to other countries, despite the country's strict regulations on international #arms_sales. https://mainichi.jp/english/articles/20230628/p2g/00m/0na/051000c
***
Agitprop: #Switzerland vetoes export of 100 tanks to #Ukraine despite never using vehicles. Bern cites #neutrality laws for blocking sale of mothballed Leopard tanks stored in Italy. https://www.ft.com/content/f33417b0-89a6-4212-a052-41da96f75234

As if the practice of using them or not changes an political idea.

See #background blog on Swiss neutrality policy: https://stopwapenhandel.org/why-switzerland-doesnt-export-arms-to-ukraine/
***
US congress creates bipartisan task force to modernise foreign arms sales.The task force will aim to oversee the US government's foreign military sales process.
Republican Congress member from Texas McCaul said in May that he was willing to sell the #F16s to Ankara, on the condition that #Turkey accepts #Sweden's membership into #NATO in line with #Biden's policy but against the views of Congress. https://www.middleeasteye.net/news/us-congress-bipartisan-task-force-modernise-foreign-arms-sales

Congress is ratcheting up legislative efforts to accelerate the lengthy U.S. Foreign Military Sales process mere weeks after the Pentagon released a series of its own proposals to help untangle the byzantine system. https://www.defensenews.com/congress/2023/06/28/congress-aims-for-faster-arms-sales-with-defense-bills-and-task-force/
***
Hummm. New York Cityto purchase over $90,000 worth of high-powered submachine guns for a specially trained emergency security unit working at the troubled Rikers Island jail complex. https://www.democracynow.org/2023/6/28/headlines/new_york_city_to_spend_90_000_purchasing_submachine_guns_for_rikers_prison_guards
***
On the details of the details of how Biden feted Modi, who heads a far-right authoritarian regime that is relentlessly fomenting Hindu communalism and who was himself long barred from entry to the US for his role in the 2002 Gujarat anti-Muslim pogrom. https://www.wsws.org/en/articles/2023/06/29/lxip-j29.html

Full agreement between #India & the US can be found here: https://www.whitehouse.gov/briefing-room/statements-releases/2023/06/22/joint-statement-from-the-united-states-and-india/
The cooperation between the superpower and the autocratic racist regime includes: "the joint development and commercialization of Artificial Intelligence #AI and #quantum technologies."
June 28
***
Partly surprising, isn't it?
238,000 people died in conflicts worldwide in 2022 – more than in 30 years. Most died in a war that goes largely unnoticed in Europe: the Tigray conflict in Ethiopia. https://globeecho.com/news/europe/germany/wars-and-conflicts-more-deaths-than-at-any-time-in-30-years/
Report (see p. 52): https://www.visionofhumanity.org/wp-content/uploads/2023/06/GPI-2023-Web.pdf
***
Report on reporting fuel purchases by the US #MoD. Guess what? It is about several aspects, but the words #climate_change or #emissions are missing.
So most costs of burning #fosil_fuels aren't included. An ommission even in a report on purchasing them. https://s3.documentcloud.org/documents/23862067/gao-report-on-dod-bulk-fuel.pdf
June 28

***
Overview of the 2nd calls for proposals under the #EDF, 41 collaborative military research and development projects with a total EU support of almost €832 million are selected for funding. https://defence-industry-space.ec.europa.eu/funding-and-grants/calls-proposals/result-edf-2022-calls-proposals_en
Clear layout of factsheets but the level of information is low.

Involved Dutch companies:
42 SOLUTIONS
Adimec Holding
AEROSPACE PROPULSION PRODUCTS
Aircraft Development and Systems Engineering
Damen
DELFT DYNAMICS
EclecticIQ
Embedded Acoustics
Emproof
ISIS - INNOVATIVE SOLUTIONS IN SPACE
Losberger de boer
MICROFLOWN AVISA
Offroad Apps
Optics11
Philips Electronics Nl
RHEA SYSTEM
Science and Technology B.V.
Thales Nl

Invoved Research Institutes & Universities
ACADEMISCH MEDISCH CENTRUM, UvA
Marin
NLR
TNO
TU Delft
TU EINDHOVEN
***
6 years ago Israel Aerospace Industries #IAI announced it was investing millions in 2 promising foreign firms: #Inpedio in the #Netherlands providing "cutting-edge cybersecurity solutions," #Cytrox registered in Hungary and focusing on "cyberintelligence" for governments.

Both were however set up by the same Israeli's, Rotem Farkash and Abraham Rubinstein, selling the spyware known as Predator. Both comanies worked closely together Haaretz investgatuions found. https://www.haaretz.com/israel-news/security-aviation/2023-06-28/ty-article/israel-invested-in-spyware-that-brought-down-greek-spymaster/00000188-dd36-d5fc-ab9d-df7edbf20000
June 27

***
Julian Cooper at @SIPRI: Despite difficulty in accessing information on budget spending, total budgeted military spending in 2023 can be estimated at 6648 billion roubles (€71.1 bn). This represents 4.4% of forecast Russian gross domestic product. https://www.sipri.org/publications/2023/sipri-insights-peace-and-security/russias-military-expenditure-during-its-war-against-ukraine
***
Apartheid meets authoritarian state. #Bahrain continues efforts to acquire Counter Unmanned Aerial Systems #drones. In this context, Manama is in talks with #Israel Aerospace Industries #IAI for the procurement of the Scorpius electronic warfare system. https://www.tacticalreport.com/daily/61980
***
#Rheinmetall is supplying 20 additional Marder infantry fighting vehicles to #Ukraine. #Berlin awarded the multi-million-euro deal in May as part of a $1.9 billion defense package for Ukraine. The vehicles are scheduled to be delivered this summer. https://kyivindependent.com/rheinmetall-to-send-ukraine-further-20-marder-infantry-fighting-vehicles/
***
#German coalition of SPD, Greens & FDP aimed for a "restrictive arms export policy" & "more binding rules". Then came the turning point, and now the coalition slips from values to economic and military interests. Eg by trying to sell #India 6 #submarines. https://www.lr-online.de/nachrichten/politik/strengere-regeln-fuer-waffenausfuhren-geplant-neuer-koalitionskrach-wegen-ruestungskontrollen_-67139807.html
***
The EU on the road to militarisation.
Europe's military #industries have called on EU institutions to clarify the sector's status in line with the bloc's sustainable #finance #legislation in order to open doors for more public and private investment. https://www.euractiv.com/section/defence-and-security/news/eu-defence-industry-pressures-commission-eu-countries-to-step-up-financing/
***
Washington wants European defense euros to go to American companies; EU leaders hope to boost their own industries. https://www.consilium.europa.eu/en/press/press-releases/2023/06/23/boosting-ammunition-production-in-the-eu-defence-industry-council-ready-to-negotiate-with-the-european-parliament/
Boosting ammunition production in the EU defence industry. https://www.consilium.europa.eu/en/press/press-releases/2023/06/23/boosting-ammunition-production-in-the-eu-defence-industry-council-ready-to-negotiate-with-the-european-parliament/

***
België eist een onderzoek, nu blijkt dat Belgische wapens bij Russische anti-Poetin-milities zijn terechtgekomen. Volgens experts hebben Oekraïense autoriteiten zelf geen flauw benul van wat er met de wapens gebeurt. https://www.demorgen.be/oorlog-in-oekraine/in-het-spoor-van-belgische-wapens-in-oekraine-inlichtingendienst-heeft-ze-aan-russische-verzetsstrijders-gegeven~bd8d670e/
***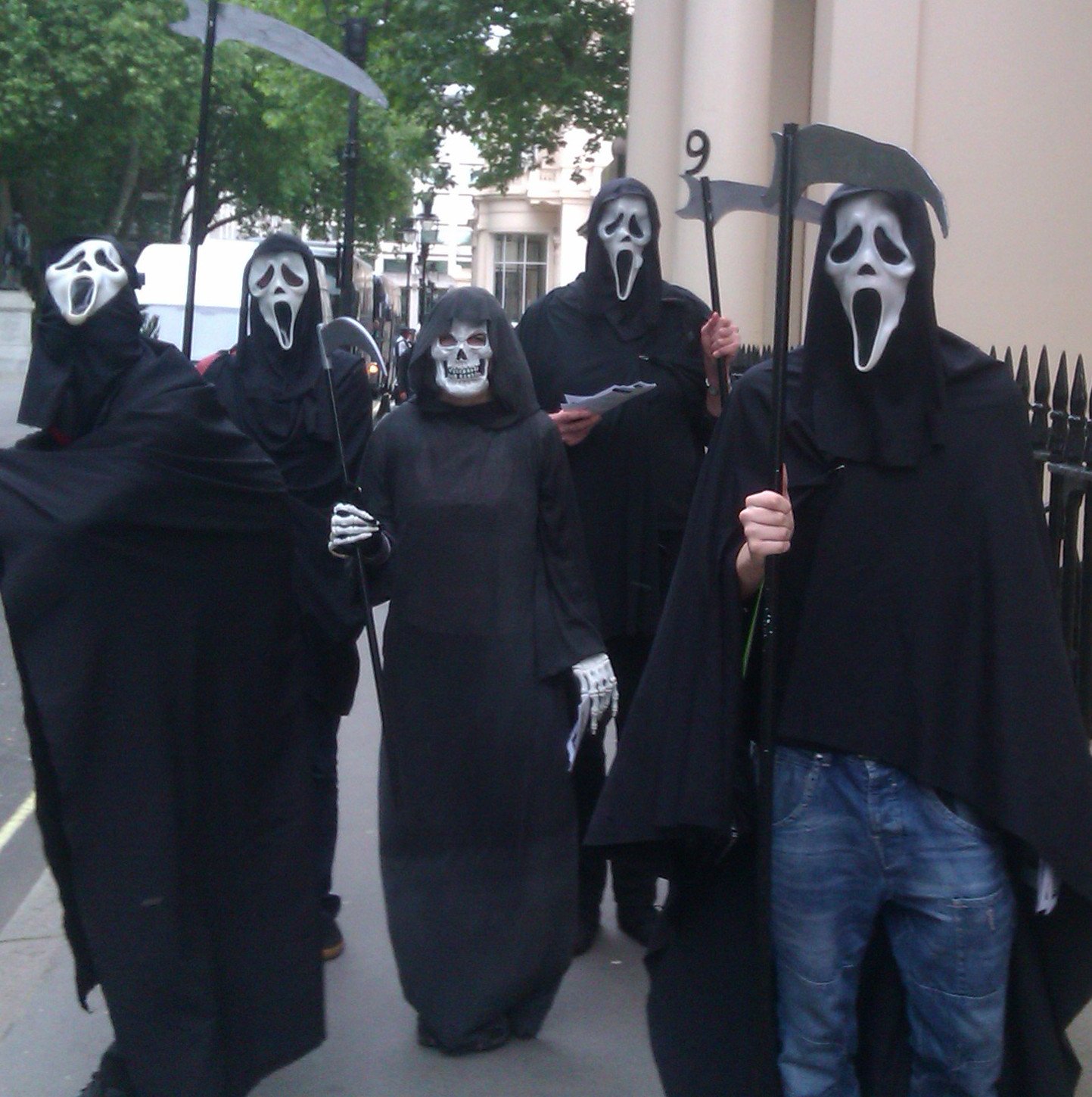 #Reapers. The US State Department approved a FMSale to the the #Netherlands of 4 MQ-9A Block 5 aircraft and related equipment for an estimated cost of $611 million. The Defense Security Cooperation Agency delivered the required certification in June.
https://www.dsca.mil/press-media/major-arms-sales/netherlands-mq-9a-block-5-aircraft
June 26

***
International control forum?
China's cyberspace chief raises concerns over the power of generative AI, pledges to make it 'controllable'
The director at the Cyberspace Administration of China, wants to ensure chat bot technology is 'reliable & controllable https://www.scmp.com/tech/policy/article/3225366/chinas-cyberspace-chief-raises-concerns-over-power-generative-ai-pledges-make-it-controllable
***
Business.
#Venture_capitalists & #tech_firms beg US Defence Sec. to speed up #innovation. Executives controlling $100bn in assets co-signed a letter to Sec. Lloyd Austin, urging him to adopt acquisition reforms put forward by a Atlantic Council commission. https://breakingdefense.com/2023/06/venture-capitalists-tech-firms-beg-defense-secretary-to-speed-up-innovation/
***
#Turkish officials affiliated with military company #Aselsan are trying to sell SİPER missiles #SAM to the #UAE. Official stated to Aselsan that there is no interest in the procurement unless the deal would include a transfer of technology agreement. https://www.tacticalreport.com/daily/61978
***
Belgium approves agreement to increase costs of 2 ASW frigates because of extra systems. The Netherlands will place compensation orders in Belgium in the next 10 years to offset some of the cost increase. https://www.navyrecognition.com/index.php/naval-news/naval-news-archive/2023/june/13264-belgium-approves-agreement-to-increase-costs-of-2-asw-frigates.html

COMMIT & Thales have signed a contract for the production/delivery of the AWWS fire control cluster and sensor suite for the 4 new ASW Frigates that Damen Naval will build for the Belgian and Netherlands' Navies. Follows an earlier contract signed in 2018. https://www.thalesgroup.com/en/worldwide/group/press_release/thales-equip-new-dutch-and-belgian-frigates-leading-edge-above-water
***
Delivery of #F35 II wheels & brakes assemblies serviced/maintained at GKN #Fokker landing gear facility in Nld. The servicing of wheels, brakes and struts in the Nld marks the first Maintenance, Repair & Operations #MRO work for the F-35 fleet in Europe. https://www.gknaerospace.com/en/newsroom/news-releases/2023/gkn-aerospace-overhauls-first-f-35-wheels-and-brakes-assemblies-for-european-fleet/
***
Romania issues ultimatum to Naval Group 4 Gowind 2500 class corvettes. Minister Angel Tlvr issued a stern warning: If the French party fails to sign the contract within the next three days, MoD will commence discussions with Damen, the runner-up contender. https://navyrecognition.com/index.php/naval-news/naval-news-archive/2023/june/13240-romania-issues-ultimatum-to-naval-group-for-gowind-2500-class-corvettes.html

***
German labour union IG Metall suggests that local industrial group #Thyssenkrupp should consider selling its #submarines business to sector players. Reportedly, Dutch shipbuilder #Damen and Swedish defence group #Saab AB may be interested. https://www.marketscreener.com/quote/stock/THYSSENKRUPP-AG-436698/news/Thyssenkrupp-should-consider-industrial-players-in-sale-of-defense-division-IG-Metall-44156511/
June 25

***
The Belgium (Kortrijk) company #ScioTeq is selceted by #Airbus Defence and Space to deliver the computers and displays abaord the latest generation of A330 Multi-Role Tanker Transportplanes #MRTT.
Dutch: https://www.pilootenvliegtuig.nl/2023/06/24/belgisch-bedrijf-levert-nieuwe-displays-a330-mrtt/
Eng: https://www.aviationtoday.com/2023/06/23/airbus-selects-scioteq-advanced-avionics-displays-for-a330-mrtt/
***
A demand on the Elysée: "Let us do our part by refusing to arm those who do not respect International Law and human rights," because France has one of the most horrible arms export policies. https://globeecho.com/news/europe/france/let-us-do-our-part-by-refusing-to-arm-those-who-do-not-respect-international-law-and-human-rights/
***
The #Netherlands signed a contract with #Belgium for the production of FN MAG machine #guns for the #Ukrainian army. The number of FN #Herstal machine guns is not reported, but the contract value is € 111 million. https://en.topwar.ru/219985-niderlandy-zakljuchili-kontrakt-s-belgiej-na-proizvodstvo-pulemetov-fn-mag-dlja-ukrainskoj-armii.html
Nl info zie: https://www.defensie.nl/actueel/nieuws/2023/06/22/nederlands-belgische-samenwerking-bij-anti-submarine-warfare-fregatten
It leaves the question how they are marked and will be traced after arriving in Urkraine.

***
"The name of the game has changed from "free" trade to "weaponised" trade."
It is this receipt "after which ramping up arms production may be seen (as in the 1930s) as the only escape route." https://www.scmp.com/comment/opinion/article/3225005/trouble-de-risking-world-needs-make-trade-not-war
The world needs regulated trade, not war.
June 24

***
Why #Switzerland doesn't export arms to #Ukraine. Guest blog by Andreas Weibel – GSoA, Group for Switzerland Without an Army for @CTWnl. Switzerland could and should have a much more immediate impact on issues like humanitarian aid, support for ... https://stopwapenhandel.org/why-switzerland-doesnt-export-arms-to-ukraine/
***
On June 12 '23, the US DoD's Office of Inspector General released a report evaluating the quality of the accountability controls for US weapons sent to Ukraine through Poland. The findings suggest a lack of accountability even worse than skeptics imagined. https://www.federaltimes.com/opinions/2023/06/16/us-failure-to-track-weapons-for-ukraine-has-consequences/
***
The EU on Tuesday revealed plans to prevent European companies from making sensitive technologies such as supercomputers, artificial intelligence and advanced microchips in countries like China. https://www.politico.eu/article/eu-ban-companies-make-sensitive-tech-china/

***
The UK Divisional #Court has dismissed a second challenge by Campaign Against Arms Trade (#CAAT) to the Secretary of State's decision to continue granting licences for the export of arms to the Kingdom of #Saudi Arabia for use in the conflict in #Yemen. https://essexcourt.com/divisional-court-rejects-second-challenge-to-export-of-arms-to-saudi-arabia/
June 23

***
Human rights are easy to swap aside. #Saudi Scopa Industries and #Airbus signed (19/6/2023) an agreement to jointly produce civil & military helicopters in the Kingdom. Crown Prince #MbS congratulated the Chairman of Scopa Industries for this result. https://www.tacticalreport.com/daily/61975

***
#UAE MoD received field reports about the #Ukrainian counteroffensive and held several evaluation meetings with high-ranking #US and #Russian officers to evaluate the performance of the weapons used. https://www.tacticalreport.com/daily/61973

***
US places sanctions on Myanmar's defence ministry, banks
Military has used foreign sources, including Russian entities under sanctions, to purchase and import arms, Washington says. https://www.aljazeera.com/economy/2023/6/21/us-places-sanctions-on-myanmars-defence-ministry-banks
***
By CRS: #AUKUS Pillar 2: Background and Issues for US Congress June 20, 2023.
AUKUS may have a blowback: "i.e. provoking a destabilizing response from regional competitors such as China." https://s3.documentcloud.org/documents/23854931/aukus-pillar-2-background-and-issues-for-congress-june-20-2023.pdf
***
The #EU on Wednesday agreed to add €3.5bn to a fund used to pay for weapons for #Ukraine.
Overall, #Brussels says that some 15 billion euros have been provided by EU member states and the bloc's joint fund to arm Ukraine since #Russia's all-out invasion. https://www.spacewar.com/reports/EU_adds_35_billion_euros_to_Ukraine_weapons_fund_999.html
***
The UAE MoD is in talks with the Chinese MND for a transfer of technology (TOT) agreement to locally manufacture laser weapon systems (LWS).
The UAE is also looking to procure Chinese LWS.https://www.tacticalreport.com/daily/61968
***
Western defence companies are interested in making weapons in Ukraine - but not until after the war, according to half a dozen executives contacted by Reuters at the Paris Airshow. https://hypeaviation.com/story/western-defence-firms-wary-on-ukraines-weapons-production-pitch/121072/
***
#Russia uses #loopholes in export controls to buy tech from the West to fight its war against Ukraine, with much of the material passing through China, Newsweek stated. More than 60% of the critical #components in Russian weapons are coming from US corps. https://www.newsweek.com/exclusive-russias-vast-sanctions-evasion-secures-us-european-tech-weapons-1807939
***
Suspected Illicit #Swedish arms exports to Myanmar's Military via #India sparks controversy. The Indian company, Sandeep Metalcraft Private seems to supply #Myanmar with FFV-447 projectile fuzes for use with the Swedish 84 mm Carl Gustaf recoilless rifles. https://bnn.network/conflict-defence/suspected-illicit-swedish-arms-exports-to-myanmars-military-via-indian-channels-sparks-controversy/
***
US Senators @SenWarren and @ChuckGrassley introduced a bill Tuesday seeking to better bring to light the secretive process in which retired US service members work as consultants and contractors for foreign governments.https://thehill.com/policy/defense/4059497-senators-introduce-bill-restricting-retired-troops-work-for-foreign-governments/
https://www.warren.senate.gov/newsroom/press-releases/warren-grassley-introduce-new-bipartisan-bill-cracking-down-on-retired-military-officers-working-for-foreign-governments
***
#Belgium joins European #FCAS warplane program as observer. https://www.defensenews.com/global/europe/2023/06/20/belgium-joins-european-fcas-warplane-program-as-observer/
Peculiar this tiny country just bought its new fighter jets at the workshops of Uncle Sam.Industrial policy?
***
"Zelfs op het hoogtepunt van de Koude Oorlog is er niet zo veel geld naar wapens gegaan... over de wapenindustrie klinkt er geen kwaad woord. De gangsters van het kapitalisme zijn heilig verklaard..." https://volkskrant.nl/economie/is-dit-het-finest-hour-voor-de-wapenindustrie~b8e38048/

***
The #Pakistani government has requested a nearly 16% increase to its defense budget, despite a standoff with the #IMF over economic stagflation. https://www.defensenews.com/global/asia-pacific/2023/06/22/pakistan-unveils-increased-defense-budget-imf-decries-spending-plan/
How does the Dutch government consider this stand-off. Karachi is a major client in #Gorinchem.
June 4

***
Majority of MPs votes against proposal that would have allowed other states to supply #Swiss-made war material to Ukraine. Opponents, incl. the Greens and conservatives from the SVP, feared a violation of neutrality and too close a rapprochement with NATO. https://www.usmuslims.com/swiss-parliament-votes-to-block-indirect-arms-exports-to-ukraine-210093h.htm
June 2

***
Premier Rutte roept op tot meer steun, meer Patriots en meer #F16-trainingen voor #Oekraïne. #Nederland gaat meer steun geven en wil dat ook andere landen dat doen. Die boodschap bracht premier Rutte donderdag op een top van Europese leiders in Moldavië. https://www.telegraaf.nl/nieuws/1594620612/rutte-roept-europese-leiders-op-om-oekraine-te-steunen-meer-hulp-niet-minder
June 1

***
1 Juni gaat 'n nieuwe wet in die overnames van Nederlandse bedrijven kan terugdraaien. Het kabinet gaat als eerste de acquisitie van de Delftse chipmaker #Nowi onderzoeken. Nowi werd in 2022 overgenomen door #Nexperia uit Nijmegen met 'n #Chinese eigenaar. https://www.quotenet.nl/zakelijk/a44055747/nieuwsoverzicht-fixers-nuijten-nowi-sanderink-ryanair/
***
#Morocco has turned to #China to bolster its military capabilities. The Royal Moroccan Navy recently showcased its newly-acquired Chinese HJ-9A anti-tank #AT_missile system, the Red Arrow 9A. https://www.defensa.com/africa-asia-pacifico/sistema-misiles-antitanque-chino-hj-9a-exhibido-infanteria-real
***
Yeah again, higher costs! #F35's Block 4 upgrade 55 percent over target costs, up $1.4B since last review. https://breakingdefense.com/2023/05/f-35s-block-4-upgrade-55-percent-over-target-costs-up-1-4b-since-last-review-gao/
#GAO report: F-35 JOINT STRIKE FIGHTER More Actions Needed to Explain Cost Growth and Support Engine Modernization Decision
https://www.gao.gov/assets/gao-23-106047.pdf
***
For what it is worth (absolutely nothing). https://www.army-technology.com/dashboards/influencers-dashboards/social-media-posts-soldier-modernization-aerospace-defence-security-industry/

***
As #EU member states consider boosting the military production capacity of the bloc, they must also decide how much power Brussels gets. There are worries the EC is granting itself far-reaching powers with few guarantees that information will be protected. https://www.euractiv.com/section/defence-and-security/news/defence-industry-nervous-about-sharing-trade-secrets-with-eu/
***
#Arms_deals also serve to bolster use of #yuan. A growing number of countries, particularly those in the Middle East, are diversifying their purchases of weapons, with many turning to #China and willing to settle payments in the Chinese currency. https://www.scmp.com/comment/opinion/article/3222118/arms-deals-also-serve-bolster-use-yuan
***
Contracts to overhaul US #prepositoning stocks in #Kuwait are worth millions https://www.defense.gov/News/Contracts/Contract/Article/3082010/, but the work's poorly done. #Ukraine was provided with dangerous howitzers a Pentagon report stated (contractor not named). https://www.defensenews.com/land/2023/05/31/equipment-for-ukraine-drawn-from-kuwait-wasnt-combat-ready-ig-says/
Report https://media.defense.gov/2023/May/25/2003230073/-1/-1/1/DODIG-2023-076.PDF
***
Italy has lifted an embargo on arms sales to Saudi Arabia, the government said in a statement yesterday. The decision comes after two years of partial or total restrictions on military equipment exports to the kingdom. https://bnn.network/finance-nav/business/italy-resumes-arms-exports-to-saudi-arabia-after-two-years-of-restrictions/

***
Protest of over a 100 people disrupts opening of North America's largest arms fair CANSEC, in Ottawa, #Canada, where 10,000 attendees were expected to gather. https://www.pressenza.com/2023/06/protest-disrupts-opening-of-north-americas-largest-weapons-fair/

CANSEC barred independent media outlet The Breach from attending because of it's "critical anti-war journalism." "We don't want people coming in…and writing a headline like, 'Warmongers gather in Ottawa.," the arms fair stated. https://breachmedia.ca/cansec-2023-the-breach-blocked-critical-reporting/